Kersey Mill Glass Painting Workshop 15th April
Looking for an Easter activity near Hadleigh, Suffolk? – Come an join us for some family fun creativity at Kersey Mill near Hadleigh. Just 2 miles from Hollow Trees Farm Trail & Shop.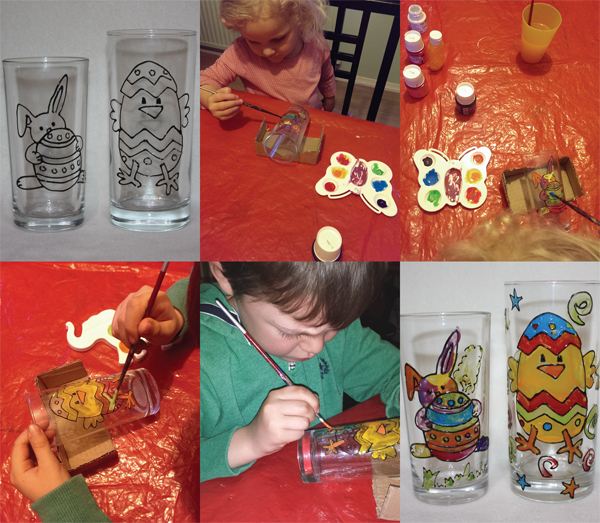 As a pre-opening taster session we will be running a glass painting workshop at the Little Treats Coffee Shop at Kersey Mill on the 15th April 2014, 10.30pm-4.00pm. Its will be a chance to see what we are going to be offering in our shop and also a chance to create your own unique Easter gift.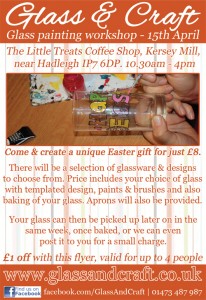 Click on the above flyer and print it off to get £1 off per person at our workshop.
If you have any questions regarding our glass painting workshop on the 15th April at Kersey Mill please feel free to contact us.