Childrens Birthday Parties at Glass & Craft
Looking for a children's party with a difference? look no further! Here at Glass & Craft Hadleigh near Ipswich in Suffolk we can build a party package to suit you. If you have any questions at all about our unique childrens party packages or would like to book please either info@glassandcraft.co.uk or phone us on 01473 517 404 
Have a unique children's craft party here at Glass & Craft, Hadleigh near Ipswich Suffolk!
Here at Glass & Craft we have lots of different children's party options and can build up a package an the type of crafts your child would like to get creative with. You can even add party food to your package from just £3.25 per child. 
Our children's parties are great fun for all ages and always include at least 2 crafts from the following;
Glass Painting

Ceramic Painting

Bear Building

Decopatch

Fabric Colouring

Painting on Wood

Sand Art
BOOK YOUR 2019 PARTY NOW AND PAY 2018 PRICES!!!
Exciting news – we have now teamed up with Suffolk Pony Parties & Events to bring you pony parties & craft parties all in one package, see below for details.
Please note that we have a minimum of 8 children for the below party packages. If your have less than 8 please feel free to contact us to discus your options. All parties are 2 hours long unless stated otherwise.



Popular Childrens Craft Party Packages here at Glass & Craft, Hadleigh
The below children's party packages are just some of our more popular packages we offer. If the children would like to do any of our other crafts that are not listed below we can build a party package to suit what you would like to do.
Pre-templated glass Painting & Decopatch Party- £11.95 per child
The same as above but rather than the children designing their own glass you can choose a theme for the whole party. For example a princess theme, pirate theme or any other popular character theme. We will then have the glasses pre-outlined with your chosen theme on along with each childs name on their own glass for them to paint in. The decopatch items will also match the theme of your choice

Ceramic Painting & Decopatch Party – £11.95 per child
Using colourful decotpatch papers the children will all decorate a decopatch letter, wand or mask. Once finished we will have a little break and then get creative with the ceramic painting. Pick a ceramic item from plates to bowls, mugs to piggy banks and let the paint flow!

Bear Building & Glass Painting – £17.95 per child (Free colour in T-Shirt for all bears)
Choose your very own bear to stuff, pop a heart and then colour in your very own t-shirt for your new friend. Once we have had a little break the chidren will then paint their very own bear glass. All the glasses have a pre-tempated image of a bear for them to paint along with their own name already outlined onto the glass!

Sand Art & Glass Painting Party – £12.95 per child.
Using the 12 different coloured sands the children decorate their chosen large sand picture with the sand to make a striking design. Once finished the pictures will be sealed and a hanger added. Its then on the glass painting. Choose from a wide selection of pre-templated designs with the childrens names on or design your own glass.

Bear Building Only – £14.95 per child (Free colour in T-Shirt for all bears)
Please note this is a 1 hour party unlike the rest of our packages which are 2 hours. Choose your very own bear to stuff, pop a heart and then colour in your very own t-shirt for your new friend. Don't forget to fill in your very own birth certificate for your new friend.

Pony rides & Craft Session – £195 all in! (Suitable for up to 10 children)
Yes you heard us correctly, pony rides! We have teamed up with Suffolk Pony Parties & Events to bring you an all new exciting pony & craft party package. Spend 1 hour with the ponies grooming and riding them and then coming in to do your chosen craft of either glass painting, decopatch or sand art.

Children's Party Extras
ALL our party packages include the following for each child;
Latex helium balloon for each child

Design your own paper party bag for each child (time permitting)

Professionally printed or downloadable Party invites to hand out

Unlimited drinks for children (blackcurrant or orange squash)
We also have party extras that can be added to any of our children's party packages. These are as follows;
Small party sweet cones – 50p each

Themed Foil balloon – £3.95 each

Tea & Coffee for adults – £1.00 each
Have yummy party food from just £3.25 a child*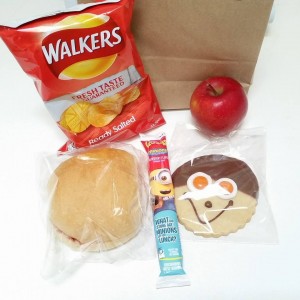 Let us deal with the hassle of the party food for you. If you would like to include party food we can offer this from just £3.25 per child and includes the following;
Freshly made roll with a choice of filling (Cheese, Ham or Jam) 

Packets of crisps

Yogurt tube

Piece of fruit

Shortbread biscuit\large cookie
*Food price depends on how many children we are catering for:
8-10 children = £3.75 each | 11-14 children = £3.50 each | 15+ Children = £3.25 each.
Please contact us for allergen advice

Party Invites
Already booked a children's craft party with Glass & Craft? – Click here to print your party invites!

Childrens Party Gallery
Here we have a selection of photos from just some of the craft parties we have had here at Glass & Craft. If you have had a party with us and have any photos you would like to upload to our party gallery please email them to info@glassandcraft.co.uk

What the parents say….

"Thank you for such a perfect party for Amelia today. You made us feel so welcome and nothing was too much trouble for you. Amelia and her guests had a super time and I had a stress free party and thoroughly enjoyed myself!
I will be highly recommending you to everyone I know. I have no doubt your business will continue to blossom as you clearly have some amazing stock, further ideas and an amazing personal touch."
~

"My Daughter had her Birthday Party at Glass & Craft today. The whole Experience was excellent. Richard & Stacey were amazing all very well organised, they really couldn't have done any more for us all. The children loved every minute of the Party – (Stuffing of their chosen Bear and Bear Glass painting). The food provided was wonderful and the venue is very clean and tidy. I would highly recommend them for Party's and for days out with your children. Will be back very soon. Thank you for such a great time."

Childrens Party Ipswich | Childrens Party Hadleigh | Childrens Party Suffolk