Sand Art Suffolk at Glass & Craft
Sand Art is a bright and colourful, hands on craft that both children and adults will love……. We certainly do!
Visit our Sand Art workstations here at Kersey Mill, Suffolk. Use the 12 colourful sands to create your masterpiece.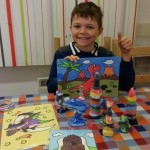 Sand Art Pictures – Use the laser Cut, pre-glued sand art picture cards to make bright colourful sand pictures. With very little mess, the bright colourful sand is so smooth and tactile it sticks perfectly, colouring in the sticky sections wonderfully.
Sand Art Bottles – chose from a wide range of sand bottles. Including animals such as elephants, penguins, dolphins, frogs and much more. Most of our bottles we use are plastic so are suitable for younger children. We also have a range of decorative glass sand bottles to fill as well. 
Sand take away kits also available 
Sand Art Gallery
 Get creative with….
Glass Painting | Ceramic Painting | Decopatch | Fun with Wood | Fabric Fun | Teddy Bear Crafting | Hama Beads
Sand Art Birthday Parties | Sand Art Suffolk | Sand Art Hadleigh | Sand Art Ipswich | Sand Art Colchester