Frequently Asked Questions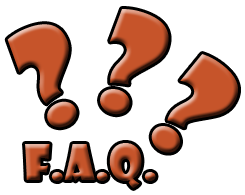 Welcome to our frequently asked questions page, if you can not find the answer you are looking for below please feel free to phone us on 01473 517 404 or email info@glassandcraft.co.uk 
Q: Can we just turn up and paint or do we need to book?
A: We can cater for up to 30 people at a time so you don't have to book. However, we can get very busy in school holidays and at weekends so we would advise booking if you plan to visit during these times. If you would like to book to secure a table please call us on 01473 517 404.
Q: How much does it cost?
A: There is normally a one off studio fee charge for each person crafting, you then pay per item that you craft. All our current prices can be found on our 'Prices & how it works' page
Q: Do you take card payments?
A: Yes we can take card payments for anything over £10.
Q: Do you do childrens parties?
A: Yes we do children's craft parties as well as adult parties such as ladies nights and hen parties.
If you have any other questions please feel free to contact us on 01473 517 404 or email info@glassandcraft.co.uk