Decopatch Workshop Ipswich
Decopatch involves tearing brightly colourful paper into small sections and sticking it on to a range of 3D animals, figures and models using special decopatch glue – fun for all ages!
Be a colourful as you want, we have a large selection of special decopatch paper to choose from!
Decopatch at Glass & Craft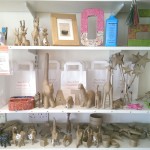 1) Select your 3D animal or other papermache item from the wide range in stock from just £5*.
2) Choose your decorative paper sheets that you wish to use, we will give you a pot of special decopatch glue and brush.
3) Tear your paper into small bits and gradually stick them onto your model with the glue.
4) Go back over the paper with a thin layer of glue to give it a nice shine and to seal it.
5) Leave your creation for a few minutes to dry and we will put it onto a cardboard tray for you to take away that very same day!
*A studio fee of £3.50 is charged per person who is crafting. There is no time limit or limit on how many items or different crafts you do in any one session.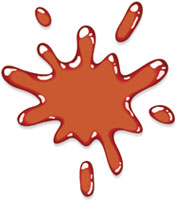 Get creative with….
Glass Painting | Ceramic Painting | Decopatch | Fun with Wood | Fabric Fun | Teddy Bear Crafting | Hama Beads